4:00pm top 6:00pm at the Springfield Golf Club!!! with $1.00 off all drinks!! Enjoy the patio – weather permitting!!!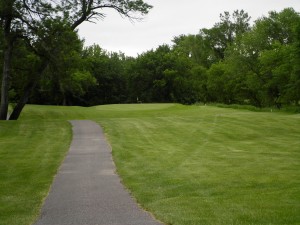 The Springfield Golf Course is a beautiful 9 hole track along the Cottonwood River on the south edge of Springfield Minnesota. Built in 1956, the course offers a fair but challenging golf experience with tight fairways and mid-sized greens that are sloped back to front. Golfers of all abilities will enjoy the beauty and challenge of this golf course.
The Springfield Golf Course offers a full service bar with a patio overlooking the 9th green. Whether you just sit down to relax with your beverage of choice after a round, or decide to stay late, watch the sun go down and enjoy a bonfire, it is a great place visit with friends. Take advantage of our patio buckets and other drink specials every day!